Here is a good news for those who want to experience some thing different. A new website allaboutrajni.com which is dedicated to super star Rajanikanth runs 'without an internet connection'. This man behind this website Gurbaksh Singh said 'this is a tribute to the legend Rajanikanth'. Just after the press release came, thousands of people around the globe started visiting the site with curiosity.
Here Is The Site : allaboutrajni.com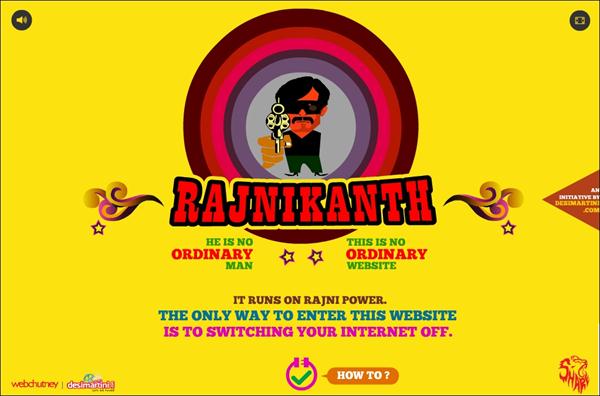 When visitors enter the site, they are greeted with a warning 'that "He is no ordinary man, this is no ordinary website'. Tasted some thing special? The message follows 'It runs on Rajini Power, the only way to enter this site is to switching your internet off'. At the bottom of the site there is a small button indicating -How to use the site. If we press the button then appears a page which indicates to disconnect the internet connection.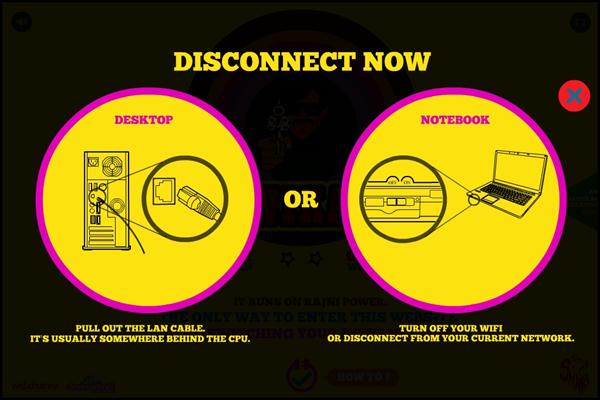 Just after the internet is disconnected, visitors are invited to a world only about 'Rajanikanth' with a greeting 'Aye Macha Vanakkam Ayyappam – Welcome, Welcome, Pick one, read one machaa'. You can browse in reading the story of the legend Rajani, go through some of the stories behind the screen and also go through some of the popular Rajani jokes.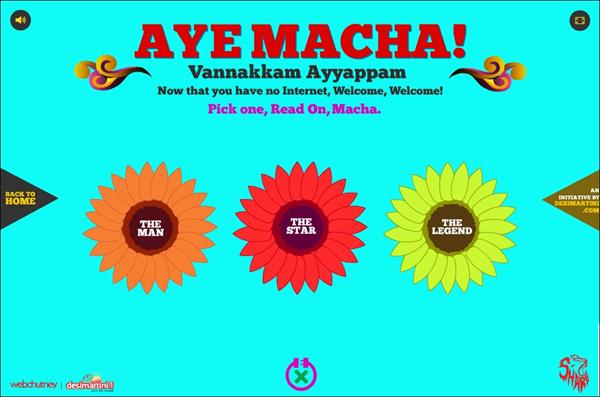 It keeps the visitors stick to it with special music mix, thrilling colours, quick quotes and descriptions making it a true website for Rajani. Gurbaksh Singh, the creative director of Webchutney has developed this mini site for desimartini.com.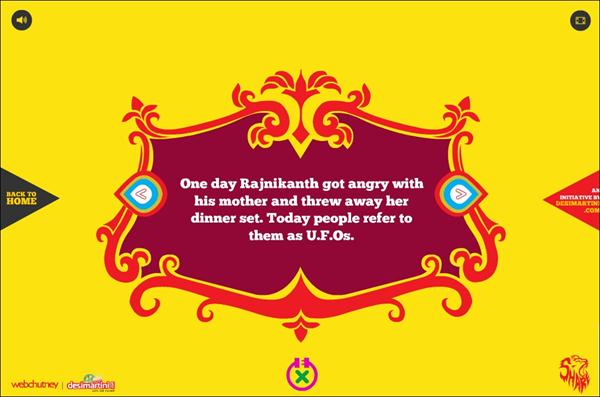 Just after the news went around the internet world, it really had gone viral while thousands of visitors started enjoying the site with true interest. People who were mesmerized by this new idea started sharing the link in social media sites like Facebook and Twitter making it a huge success from day 1. Any way this would be the world's first website which runs without internet.....